The Federal Government is providing four free at-home COVID-19 rapid antigen tests per household. These free tests can be ordered through the following web site: covidtests.gov

Residential households in the U.S. can order one set of 4 free at-home tests from USPS.com. Limit of one order per residential address One order includes 4 individual rapid antigen COVID-19 tests Orders will ship free starting in late January Link to order form ------>
https://special.usps.com/testkits

[Optional] Student COVID test kits are available for all EUSD students. Distribution begins Monday, Jan. 10th.

Happy New Year, Stroud Stars! School resumes Wednesday, 1-4-22. Gates open at 7:30 a.m. Bundle up for the mornings and remember there is free breakfast everyday in the cafe'.

Welcome Back EUSD Families … Please be sure to conduct a 'Wellness Check' for your children before school each morning. Any temperature above a 100.4 degrees Fahrenheit is defined as a fever

Congratulations to EUSD Classified Employees for being recognized as 'Employees Making a Difference' – Alex Ramos (Stroud SSA), Sheri Singer (Capistrano), Mattie King (Stroud/Hughes), Maria Jackson (Empire), Arturo Ramirez (Sipherd), and Jennifer Salazar (Glick).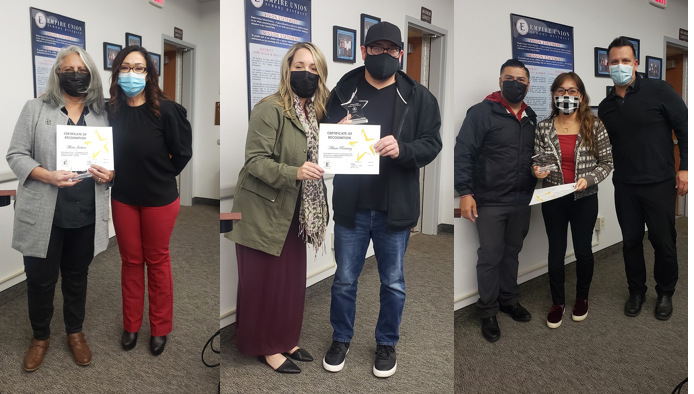 Winter Break -- no school Dec. 20th through Jan. 4th. Students return mid-week in January on Wed. Jan. 5th. Be sure to enjoy family time over break and squeeze in lots of reading!

Friday, 12/17 is Santa's Helper Days - dress up like your favorite character from the North Pole.

EUSD is offering all students free access to a 'Digital Library' courtesy of the California Dept. of Education (CDE). This digital library provides students' access to thousands of books in English and Spanish. The CDE Digital Library can be accessed by going to
https://www.myon.com/index.html
. Students can sign in using the following account: School Name: Gift of Literacy Username: myon Password: read. This Digital Library is available from December 1, 2021 to January 31, 2022

Foothill Horizons Open House. 12-4-21 from 10am-2pm. Free tours of the outdoor school used for our 6th grade outdoor education program. Visit
www.foothillhorizons.com
for more information.

December's character trait is Empathy. Empathy is the ability to understand & connect to the feelings of another. El rasgo de carácter de diciembre es la empatía. La habilidad de entender y conectar con los sentimintos de los otros.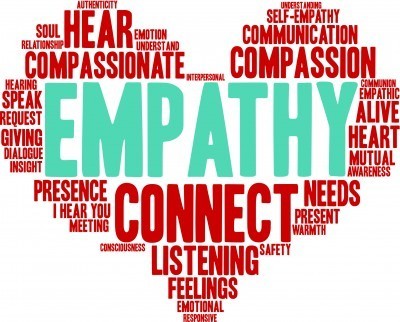 Wishing you a wonderful Thanksgiving. See everyone back at school on Monday.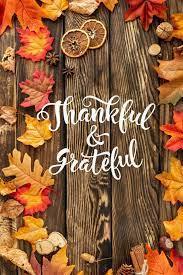 Minimum Day this Friday (11-19). No school next week for Fall Break. Gobble Gobble and stay safe everyone.

Great News … The Department State Architects has approved EUSD's plan to build and install 'Shade Structures' to accommodate students at every EUSD school.

No school Thursday in honor of Veteran's Day School back in session on Friday!

Mrs. Nguyen's 3rd Grade students in action using the digital projection TV to teach. Student ownership of their learning. Great job, STARS!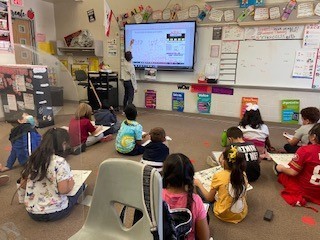 TIME CHANGE 'Fall Back' one hour on November 7th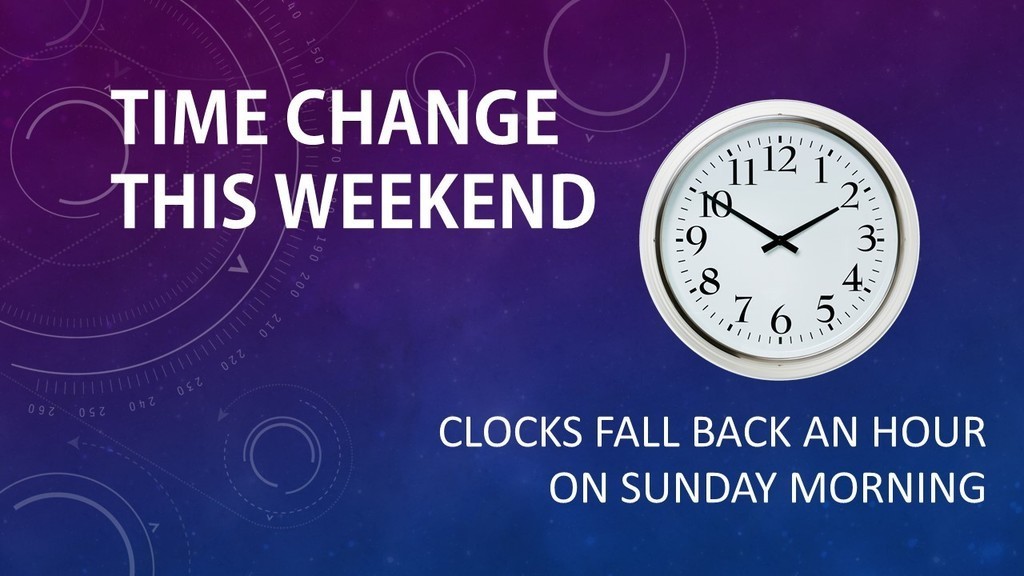 The weather's changing and our time will 'Fall Back' one hour on November 7th … Please be extra careful and cautious when walking or driving to and from school!

Letter "G" week was fun for our TK students! They made Groot and "G" crowns after some yoga to stretch and relax into literacy.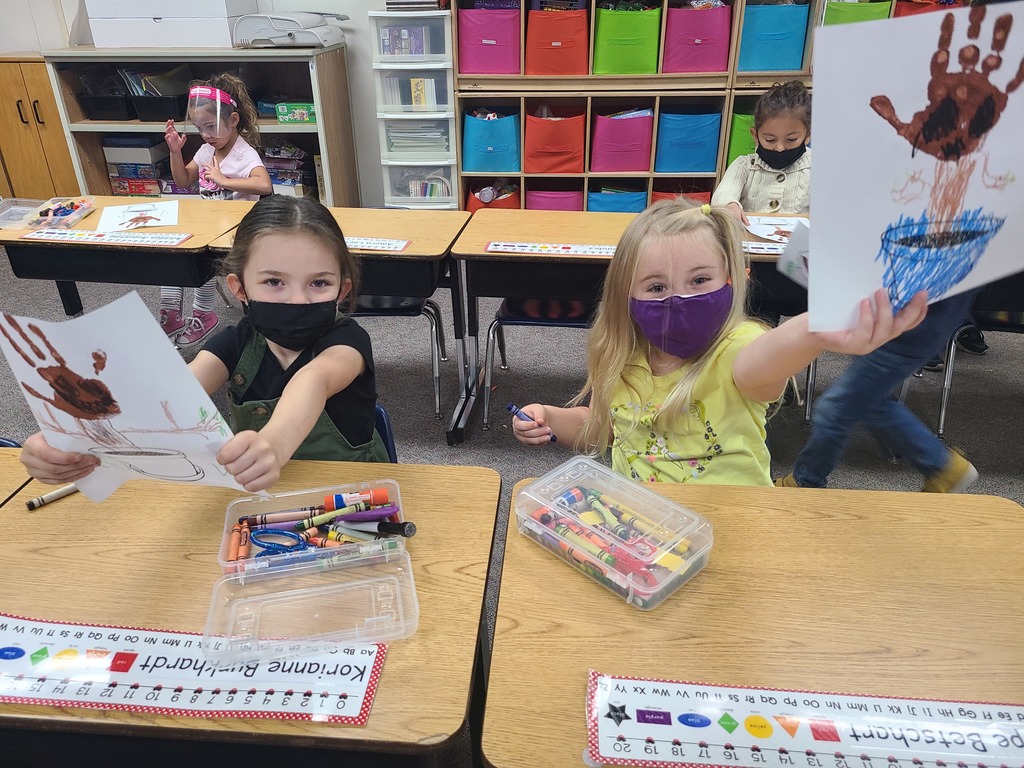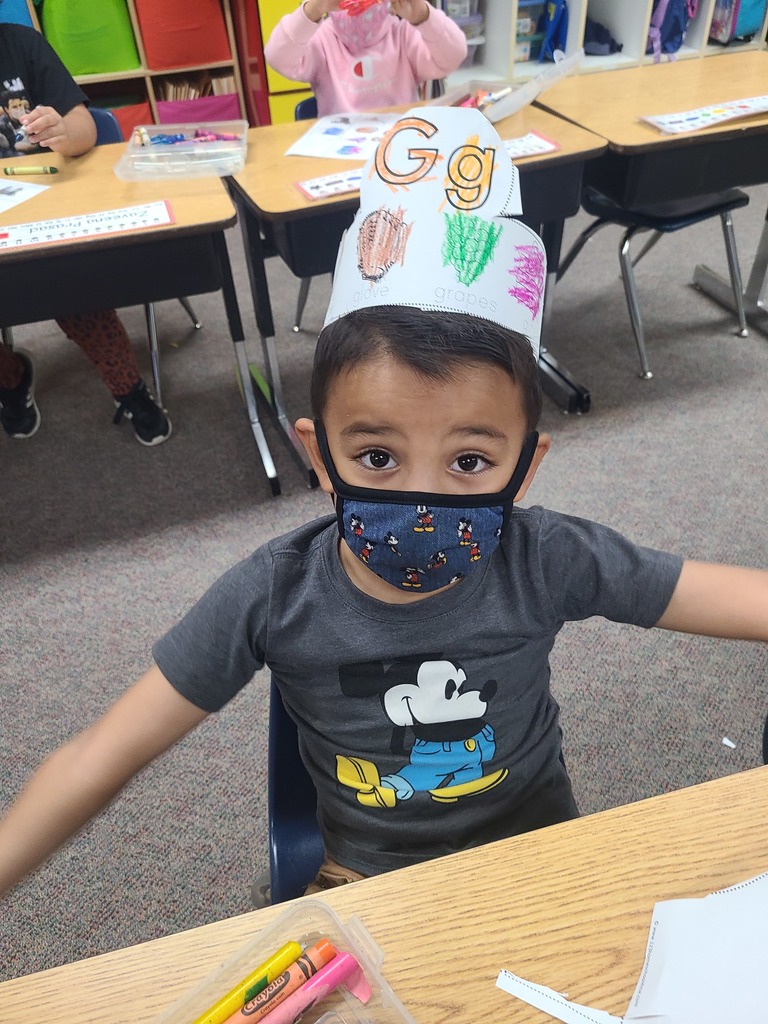 Love Modesto -- The Kindness Rocks Project. Date: October 9, 2021 Time: 9:00 a.m.-12:00 p.m. Location: Glick Middle School. Create a Kindness Rock and spread H.O.P.E. and encouragement throughout Empire, Modesto, and our community! Sign up at
https://www.lovemodesto.com
.